The INN: International Neighborhood Networks
Unprecedented Global Migration
The number of people on the move internationally today is greater than ever before. We live in The Age of Migration. You've probably seen evidence of America's changing face in your own city or neighborhood. Many people are coming to the US from parts of the world least reached by the gospel —representing over 80 unreached people groups.

Our neighborhoods are becoming home to the very people missionaries are working to reach around the world. Global migration is providing unique opportunities for us to welcome unreached people in the name of Jesus!
Welcoming the World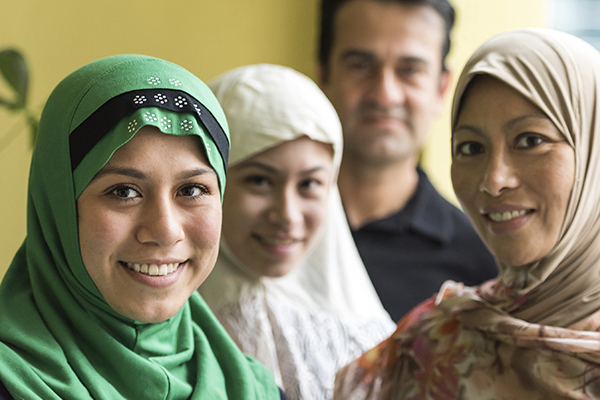 With these unprecedented global migration trends, there are reasons for missionaries to 'stay' in the US. Many who have resettled in our own homeland have yet to have a spiritual conversation about Jesus with an American Christian.

In The INN's (International Neighborhood Network) first three years, God has opened doors in six cities –Lancaster and York, PA, Chicago, Savannah, Knoxville, and Detroit. As the Lord of the Harvest moves unreached peoples to the US from Syria, Egypt, Afghanistan, Pakistan, Jordan, Iraq, and beyond, The INN has positioned itself to engage unreached peoples intentionally, strategically, and apostolically.
God is at work in the world through this mass movement of people who are fleeing persecution, war, and starvation to lands of security and prosperity. Join us by praying, giving and 'staying' as we seek to reach unreached diaspora in the US.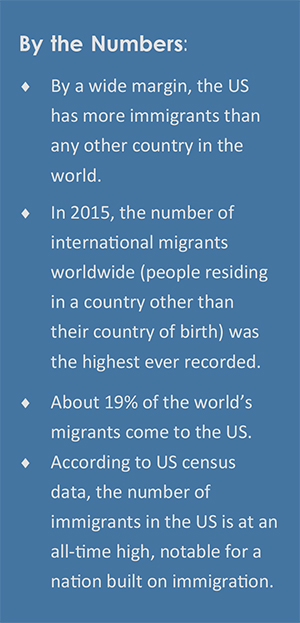 Global Expertise
World Team has hundreds of years' experience and expertise in sending and supporting cross-cultural missionaries to plant churches among unreached peoples around the world. In response to the need and opportunity to reach the US diaspora community, World Team is applying its expertise in the US. Watch a video about the INN.
The INN is a ministry initiative based in US cities with a goal of reaching diaspora communities with the gospel! Our ultimate goal is to see churches planted that will multiply. World Team workers are serving within networks of local churches and organizations to coordinate evangelism, discipleship, and church-planting efforts.
Each team evaluates best ministry practices for meeting the needs of their particular community in collaboration with local efforts. This may include things like teaching English, help with resettlement, or navigating other logistical issues. These holistic efforts are rooted in our commitment to sharing the gospel in word and deed so that the lost may be saved and participate in the body of Christ. Join a Team … Look for opportunities with The INN
Do you love sharing your faith with others and welcoming people from different cultures? Join an existing team or become part of one of the new teams forming to reach diaspora communities. Contact us to let us know of your interest or complete an initial application here: us.worldteam.org/get-started.
Pray with Us
We are raising up a team of 100 people committed to praying for this ministry. Write or call to let us know if you will be part of this vital team.
Give to Launch The INN
Funds are needed for outreach, purchasing Bibles, training materials, travel and research. Let us know if you'd like more information as you consider giving your financial support to the INN. To give now, visit us.worldteam.org/give and designate your gift for "The INN."
For I was hungry and you gave me food, I was thirsty and you gave me drink, I was a stranger and you welcomed me… – Matthew 25:35
Related Articles