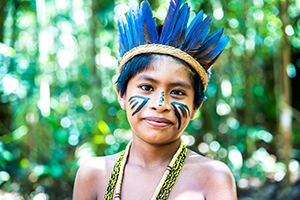 At World Team, we desire to impact our world by serving among the least-reached peoples. Paul implores the Philippians, "for it is God who works in you to will and to act in order to fulfill his good purpose…" We praise God for the amazing outcomes our workers are experiencing as they share the love of Christ with those who have never heard.
As we stay true to the Word of God, we believe that World Team's central ministry focus of planting reproducing churches will promote three essential building blocks that contribute to the longevity of our global ministry. They include:
Innovation: fresh approaches that keep our ministry current in a rapidly changing world
Multiplication: multiplying disciples and communities of believers everywhere we go
Expansion: the joy of bringing the gospel to unreached peoples
Each of these is vital for sustaining World Team's ministry, as well as preparing for future growth. To create fresh ministry strategies, fan the flame of multiplication and expand our reach into unreached peoples, it will take more resources than what are currently available.
World Team has many exciting opportunities before us. God is at work in World Team! Your partnership in giving, going and praying continues to help meet our greatest needs and ensure maximum impact in the work before us.
Related Articles