Expansion Team Leader for Muslims – Paraguay
World Team:
World Team is an interdenominational Christian mission agency with more than 350 workers sharing the gospel in 28 countries. We place innovative teams among the lost with a goal of seeing disciples brought into communities of faith that will multiply and impact the world for Jesus Christ.
Position Summary: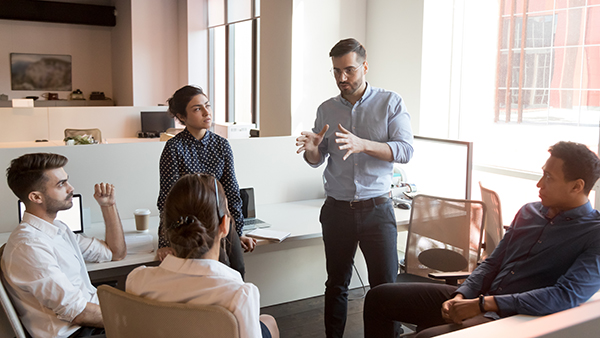 The Team Leader will work to create a new ministry site for World Team. They will address two significant challenges to fulfilling WT's purpose of …establishing reproducing churches focusing on the unreached peoples of the world:
Reaching the growing number of Muslim peoples in their assigned city/region and then expanding the work to neighboring cities/regions
Mobilizing and equipping more WT workers for church planting and multiplication (CP&M)
The Team leader will oversee a team of workers serving among an unreached Muslim people group while working alongside national workers to facilitate, maintain, and grow a local church network, train volunteers, and mobilize new workers as they engage in church planting and multiplication.
Qualifications:
To effectively oversee a ministry expansion, the Team Leader needs to utilize a collaborative leadership style. As he/she comes alongside national workers to help shape and develop the team and the local network, he/she will discover the skills, gifts, and abilities of those they serve alongside. Through this, tasks can be assigned by the local team that allow for church planting and multiplication to take place.
Ideal Team Leader competencies are:
Mature Christian: Leaders should have a strong biblical foundation and Christ-like character (formal theological training is beneficial but not required)
Character: a listening heart and demonstrating a gospel-humble spirit
Mobilizing: Implement a mobilization strategy to recruit workers for ministry
Administrative and Logistical Support: Alongside national brothers and sisters interested or engaged in this ministry, coordinate ministry and training schedules, hold team meetings, provide appropriate forms of reports (written, verbal or other), communicate with donors and other leaders, handle team finances, etc.
Team Building: Good interpersonal, listening, shepherding, coaching, and evaluating skills
Training and Development: Strong facilitation skills to provide training for the local teams in conjunction with other WT leaders and the local network
Networking and Communication: Grow the local church network of those interested in this ministry through vision casting, verbal and written communication, relationship building, training, and providing or discovering [existing] opportunities for service
3-5 years' experience or training in a leadership role
3-5 years' experience in ministry
Accountability:
The Team Leader is accountable to the Expansion Implementation Team leaders.
Responsibilities:
The Team Leader will provide on-the-ground direction, instruction, and oversight for:
Team: Oversight of workers includes shepherding, team building, evaluation, administration, logistics, and planning
Outreach:

Create CPM strategies to reach the Muslim community
Develop team and volunteer training to expand outreach efforts
Track spiritual progress of the community

Networking: Work with local churches and organizations to attract, train and mobilize workers for their ministry location and WT global ministries
Ministry: Create church planting and multiplication strategies and manage the flow of day-to-day ministry
Planning: Develop and implement an annual plan, budget, and contingency plan
Team Evaluation: Perform annual evaluations for the local team
Anticipated Outcomes:
Expand the vision of churches and individuals in your network for CPM among Muslims
Mobilize eight workers over a 5-year period for CPM locally and globally from within your network
Utilize church planting and multiplication strategies to form a CPM movement in the Muslim community
Mobilization of workers from the ministry harvest
Be actively involved in God's ultimate goal of every tribe, nation, people, and tongue in perfect attendance in the throne room (Revelation 7:9)
Length of Service:
The Team Leader will be asked to commit to serving for five years.
Working Environment:
The Expansion Implementation Team will work with The Team Leader to create and evaluate ministry strategies, team building and development, training in CPM and disciple-making movements, developing their network and mobilization
WT Member Care and Training resources (WT Global & WT US) and consultations will be made available to all World Team workers
The Team Leader and the teams will participate in annual team retreats or conferences for ministry and spiritual refreshment
The Team Leader's role is a support-raising, full-time position. Candidates must be able to live and work in assigned ministry site in proximity to selected Muslim peoples
Related Articles