An update from a missionary on the field serving with the Ukraine Refugees:
Dear Friends,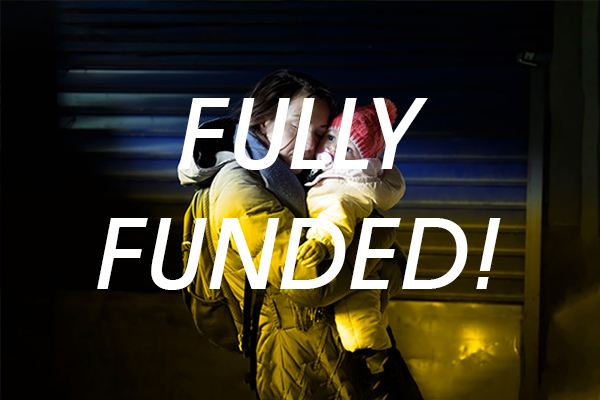 Thank you for your generous support of World Team serving Ukrainian Refugees. It has been difficult and sad but so rewarding to be the hands and feet serving Ukrainians. This is only a glimpse into our team's activity. We are also supplying shoes, transportation…whatever need is presented; we are trying to assist.
WT teams are taking two different approaches. The first is by personally hosting families that are transiting through their country. Thus far our team of 7 has hosted 57 and had the opportunity to share the Gospel. Most are amazed that we are willing to open our homes to those we do know. The second approach is partnering with local churches and two NGOs that serve larger groups over longer periods of time. We are assisting in meeting essential needs, food, housing, hygiene products, and transportation to and from the boarders. This phase of assistance is also ongoing as families come and go.
As you could imagine, the situation is still very dynamic. We still are wondering if the war in Ukraine will escalate. If it does, this will have a significant impact on our ability to stay in our country.
Most recently, in April, we served 19 families living in 2 nearby villages. We served with others; they provided lunch and a Gospel presentation. We gave each host and Refugee family food gift bags with items from toothbrushes, toiletries, meat, eggs, rice, pasta, potatoes, onions, and carrots…just to name a few. We're feeling like we have adopted these villages. We are planning to return for a meeting with seven families on the 15th. We have t-shirts and children's clothing because they all arrived six weeks ago in February in winter clothes.
The next steps for us will be looking into longer-term needs. How can we help with housing? It seems that 99% of people who are staying in our area are hoping to return home once the fighting stops. The frustrating issue is that we have no idea when this will happen.
Pray for refugees, whose lives are in turmoil, who have left family members and homes behind
Pray for churches and believers that are generously serving.
Pray for those in power to make good decisions.
Pray for the Ukrainian, Our Country and Russian peoples!